var _gaq = _gaq || []; _gaq.push(['_setAccount', 'UA-37395446-1']); _gaq.push(['_trackPageview']);
(function() { var ga = document.createElement('script'); ga.type = 'text/javascript'; ga.async = true; ga.src = ('https:' == document.location.protocol ? 'https://ssl' : 'http://www') + '.google-analytics.com/ga.js'; var s = document.getElementsByTagName('script')[0]; s.parentNode.insertBefore(ga, s); })();
MONEY CAN'T BUY IT!
An Auction of "Only in Belfast"
Items and Experiences
Saturday, November 3rd at the American Legion Hall in downtown Belfast - Silent Auction at 4pm, Live Auction at 5:30pm with auctioneer Eric Sanders
Money Can't Buy It has become one  of Belfast's great social events and this year  promises  more donor participants, more excitement – and the most fun Money Can Buy.  All proceeds benefit the programs and mission of Our Town Belfast – to boost business and celebrate community in our historic downtown.  A suggested donation of $10 per person will be welcomed at the door.  Browse, bid, enjoy refreshments, mingle, and take home a prize that could only be found at  Money Can't Buy It!
Among this year's items:
A week-long stay in a waterfront home
A 30-minute airplane tour of Penobscot Bay
A 3-hour business marketing consultation
A kayak tour with Joe Slocum
3 hours of video taping and editing
A private movie showing at the Colonial
A day aboard a lobster boat
Building a chair with PBS craftsman Steve Wikenden
… and some 4-dozen more:
A week's stay in waterfront home: Owned and lived in by an Our Town Belfast Board Member, this beautiful waterfront residence has been made available for a week's rental during summer, 2013.  Have out of town friends or relatives that love Belfast? – here's your opportunity to offer a gorgeous retreat right on the banks of Belfast Bay. This is  a rambling 1910 construction cottage home on a picture perfect,  sloping, waterfront lot which faces east: perfect  for watching  incredible sunrises & moonrises.  The home has five  bedrooms  & three baths. The gorgeous  deck includes a covered porch with a swing, a large picnic table and magnificent views of the waterfront. The house will sleep 8-10 in beds plus a sleep loft that kids love and  -for those extra last minute arrivals -sofas. A $500.00 refundable deposit will be required prior to arrival.  Dates to be arranged with home owner.  MINIMUM BID $1,500.00
Personalized photography lesson with Lynn Karlin- Belfast's own famous garden photographer will spend two hours with you sharing her photography tips.  You select the garden, perhaps your own?  And you also select the time of year.   Let's keep the destination within one hour of Belfast.  Have your photography and the garden captured forever!
A Christmas Carol  Enjoy four tickets to any showing of John Bielenberg's adapted version of this  Christmas classic at the  Camden Opera House- December 14,15,16.   What makes this auction special?  The opportunity to attend the cast party!  Yes, the winner of this item will select the show time they wish to attend.… But then!  Attend the cast party and share this rare opportunity to meet the folks in the production.  Date for the cast party is to be determined.
Ever wanted your own mug at Rollie's?  Heard it was a long wait list? At the beginning of every month, the Rollie's staff puts a poker chip in each of the 148 mugs above the bar.  If at the end of the month anyone has not used their mug and the poker chip is still there, that mug is given to the next person on the "mug list."  People wait for months for the chance to get their own mug at Rollie's.  Now's your chance to jump the line! Remember, once you have the mug, it takes at least one beer a month at Rollie's to keep it.  But we think you can do better than that!
Coastal Mountains Land Trust offers a guided three-hour bird and nature walk on two of its Passagassawakeag Greenway preserves in Belfast, to be led by Development Director Kristen Lindquist, an avid birder and naturalist.  The walk will take place during spring migration, on a weekday morning in May or early June of 2013, and  can include up to four people.  Birding when the birds are newly returned in fresh plumage and singing their hearts out is one of the great natural pleasures of springtime in Maine.  And the Stover and Head of the Tides Preserves are beautiful, scenic places to look for birds, with ospreys, eagles, woodpeckers and many warblers waiting to be discovered.  No prior birding experience is necessary:  Kristen will happily teach you birds commonly seen in that time of year as well as their songs.  This early morning activity will be followed by coffee and muffins at Chase's Daily in Belfast.
Three hours of videographing and editing:   Ned Lightner is the owner of Insight productions a local video production company. He has over 20 years of experience in video graphic design and is a familiar face in the Belfast community. Ned has produced some of the most interesting people!  What can he do for you?  Ned  is generously donating 3 hours of videography and editing. This could be used to make your own video Christmas card, record a birthday party or a sports event. Or whatever event in your life you want memorialized.  His offer is good for one year.
Time to make donuts!  You can join Mark Weaver at Weaver's Bakery to watch, learn and ultimately taste the delicacies produced at Belfast's Main Street Bakery for over 57 years.  Curious about the story behind the famous Persian Bun?  I bet you can find out if you ask!  Enjoy the bakery from the other side of the counter.
Avoid the crush to  see The Hobbit!  Bid on this item and win four tickets to see The Hobbit Movie, starting at The Colonial  December 14th.  You will have  the opportunity to enter the Theater ½ hour early and select your favorite seats. The Colonial will even provide the popcorn!  What four seats would you choose?  Did you know that the Colonial Theater turned 100 years old in 2012?  What a treasure.
Your message on the marquee!  The Colonial Theater will put your message to that special someone on the marquee!  What would you want to say to your loved one?  Messages must be appropriate!
Design your own commemorative bowl.  Noted potter extraordinaire Jamie Oates from Mainely Pottery has generously donated a truly unique experience.  Not only can you share the creative thought process in designing a plate, but you can sit with Jamie while he throws it on the potter's wheel.  Now is your chance to create a true family heirloom complete with details of the design and creation.  Jamie says, the bigger the bid, the better the bowl.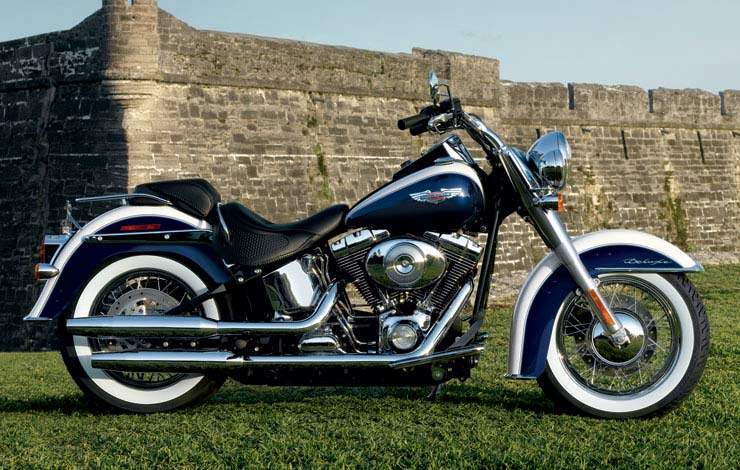 Feel the breeze between your knees!  Take the opportunity to see Maine from the back of Harley Davidson Softtail Deluxe, the Cadillac of motorcycles.  Experienced driver and guide, Mr. Steve Cummings, will show you the thrill of our byways and an outdoor experience. Have you ever wondered what riding a motorcycle is like? Now is your chance to find out! Harley gear available.  One Hour Ride, minimum bid $50.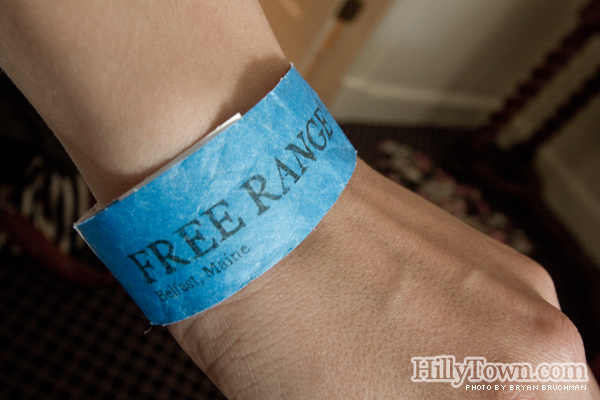 Free Range Music Festival VIP Passes: Yes, you too can have the all access, early entrance, no waiting in line pass that is typically only available to event sponsors.   VIP event pass and complete 2013 Merchandise package tee, stickers, button are yours if you are the successful bidder.  The VIP pass grants early entry to shows during the festival and access to VIP seating at venues. Passes will be available to pick up at the event info center on the day of the festival. Merchandise will be mailed by the end of March.
Passey Kayak tour with Registered Maine Guide Joe Slocum for 2 people. Grab your mother, your uncle Larry or someone off the street!!! Joe to provide all equipment, instruction, snacks. Beginners or veterans welcome. Joe particularly enjoys taking people who are a little hesitant to try this great sport. Instruction/Tour will last approximately 3 hours. Likely a morning run and the date arranged will be weather and tide dependent. Come see Belfast from the water, check out the seals and maybe a bald eagle or two. Come see Joe get wet while you stay nice and dry. It will definitely be fun.
Get Into the Swing of Things:  Learn to play golf or just sharpen your skills….Begin with a half hour golf lesson for 2 with Northport Golf Club Pro Peter Hodgkins.  Then practice what you've just learned with 9 holes of golf (cart not included).  Head into the clubhouse for a special lunch provided by Elaine Bielenberg and relax with glass of wine, beer or beverage of your choice.  2 of these packages available  (if bidder wants both 2-somes, the lesson and lunch will be for 4 people at the same time, if separate bidders we will try to coordinate into one lesson and lunch)
Private Movie At the Colonial Theater:  Up to twenty of your friends can gather at a mutually agreed upon time to watch any DVD or movie currently in stock.  Want to do something special for a birthday party? What could be better than this!  Ever wanted to see your favorite movie on the big screen- now is your chance.  Imagine, your own private viewing screen.
Experience a Lobsterman's Day:  Belfast's own Mark White generously agreed to have someone accompany him aboard his lobster boat, Sundragan some mutually agreed upon day next summer.  You'll get the real Maine experience and see what it takes to lobster on the Maine Coast.  Mark makes his living doing this and will regale you with stories of the Belfast waters and the lobstering business.  If you've ever wanted to experience the real thing, here's your chance.
Belfast & Moosehead Lake Railway – Ride with the Engineer!  The Belfast and Moosehead Lake Railway offers weekend and holiday round trip excursions starting in May through Mid October.  You can be in the front of the train or ride with friends in the caboose!!.
Bay Sailing Trip On A Famous Herreshoff Design  An afternoon sail for three aboard the Alante, a 26' Herreshoff Alerion designed by Captain Nate in 1912 as his personal sailboat and now famously housed in the Herreshoff Museum in Bristol, RI. (http://www.herreshoff.org/)  Subsequent modifications to the original design by Nate's son and grandson, have made it a wonderful East Coast classic and a joy to sail. The boat is moored in Belfast Harbor and is available for the sail on any decent sailing day.  Winner just needs to call ahead to David DuVal at 218-4000 to confirm.
Need A Boost For Your Business?  You are bidding on 3 hours of consultation with marketing expert David DuVal.  David, a recent transplant to Belfast, was formerly senior management with the US's 3rd largest Western-based agency, CEO and Creative Director of a major regional firm, and a consultant.  He has done branding and marketing work for a number of renown brands, is an EMMY award winner and is eager and ready to help the high bidder.
Hairstyle Art: The "100 Hairdo's Project".  Alan Crichton of Waterfall Arts has been working on a project of his own for a number of years – "100 Hairdos" – and would like to invite you to be a part of it.  He has been creating a collection of larger than life portraits of the back of heads, and he'd like to add your hairier side to the collection (or shinier, if that's the case!)  Who's "do" will you have him do and where in your house will you hang your new Crichton?
A Child's Birthday Party….Mom and Dad, we've taken care of this one for you.  Up to 10 children can gather at the Fallout Shelter at Waterfall Afts for a birthday party and we'll take care of most of the details.  The cake, the drinks, the entertainment, the balloons, perhaps the birthday throne and best of all, the clean up.  Imagine….you walk in with your child, their friends and the presents, everything else is provided, within reason of course.  Depending on the schedule you may have a balloon man or a mime for entertainment.  Dates to be mutually agreed upon.
You Design, Steve Helps Build A Please, Be Seated Chair:  Do you have a fun or interesting design for next year's Please, Be Seated project but not quite sure how to make it a reality.  PBS veteran and talented craftsman Steve Wickenden will help you put it all together.  The cost of materials will be covered by PBS up to $250.  Work with Steve to bring your idea to fruition with his guidance and some technical assistance: maximum 8 hours consultation and construction.
A Map from Margot:  Margot Carpenter will do a special map marked with "your house" your friends house etc. as long as it is not too complicated. Route to your friends house. Favorite ice cream shop, best burgers anywhere. Our dog loves the dog park.
Sandy Reynolds of Maine Scenic Airways will be pleased to donate a 30-minute scenic flight for 3 passengers (up to 600 lbs combined weight), that will see the following:  Maine's only lobster-shaped island, Maine's only heart-shaped island, Revolutionary-era forts,  and Sunken ships from the 19th century!
Private raw food culinary class for 2 at Plantlab with Matthew Kenney.  Matthew Kenney (b.1964) is the world's leading raw food chef, the writer of several best-selling cookbooks, a television host, and an entrepreneur specializing in the raw lifestyle.  He graduated from the French Culinary Institute and, after working in upscale New York City kitchens, opened a number of his own highly regarded restaurants in New York and along the East Coast. He has earned several awards, including being named one of America's Best New Chefs by Food and Wine Magazine and was twice nominated as a Rising Star Chef in America by the James Beard Foundation. Kenney has appeared on numerous food and talk shows, and regularly lectures on the subject of raw food and health, including a highly watched TEDx talk in 2011.
Belfast potter Joel Krueger of Earthen Vessels Pottery will custom make a Passage Platter: Passage Platters are stoneware pottery plates impressed with lettering and images appropriate for celebrating anniversaries, weddings, holidays or other special occasions. They may also include a favorite phrase or quote. Stoneware is high fired and glazed and is microwave and dishwasher safe and is safe for serving foods. Platters are approximately 12″ or smaller in diameter and can be done in various colors. Designing and creating the platters requires 4-6 weeks. Estimated value for customized passage platters is $120.
Front Row for Old Salts' Tales:  Salvaged from the home of a seafarer, Anita Brosius-Scott has hand crafted, woven, intertwined, assembled and lovingly paid homage to a former neighbor by using all the items from his marine collections to decorate this delicate glider.  A fragile piece of artistry, but one worth taking time to relax on, observe the details and enjoy the view to the bay.
Tree Trunk Trio:  Colorful and decorative, these three tree stumps have been creatively covered with knitting.  If you haven't been up to date on your yarn projects, covering almost anything with knitting is the latest trend.  This is Karen Ireland's multi-blend creation sponsored by Coyote Moon.
Buoy-Oh-Buoy:  This was so popular and well-loved last year, it has returned to the sidewalk across the street from its original location.  You'll want to test out the buoys, but don't roll off!  Steve Wickenden has made this colorful bench from donated and reclaimed lobster buoys to brighten up our sidewalk fare.
Elemental Earth Seat:  When a Cherry Tree falls in the woods, does anyone hear it?  Maybe not, but someone does see it and turns it into a fabulous organic seat because of the caring skills of Peter Proeller and Patty King of Rockland. Cold Mountain Builders is the proud sponsor of this beautiful and breathtaking sculpture.
Wonderfully Whimsical:  In your must-see visit to the Belfast Historical Museum, you'll want to catch a few minutes in this dressed-up Formal Frog before following the Museum in the Streets tour around town.
Titania's Faery Throne:
Reminiscent of A Midsummer Night's Dream, Titania's Throne stands tall in front of the Belfast Free Library.  Catch up on some Summer reading just outside the library doors.  You'll have the best seat in the house, thanks to artist John E. Bielenberg.
Flock of Pink Flamingos: Frank Lehman- The Maine Tax Guy at Peregrine tax services- located right next to the Colonial Theatre offers to decorate your lawn! On a dreary winter day Frank will personally deliver a flock of Flamingos, not live, but personally crafted- and install them on your property. No Guarantees as to how long they will stay, they've been known to fly off to Key West without a moment's notice. In Addition to accounting and taxes, Frank has a history of being a bird aficionado, from homing pigeons to pink flamingos. Makes you wonder doesn't it? The Flamingos have a history around town! Let them add your address to the list. What a great way to add to your holiday decorations.
Dinner in the Opera House!
 Enjoy a catered dinner for eight in downtown Belfast's historic Opera House.  Delvino's Bar and Grill will provide a delicious Italian feast for you and your friends, and Our Town Belfast will provide all of the appropriate ambiance.  It's been a long time since the Opera House has been up and running, yet it is still an astounding space.  Don't miss this unique opportunity to experience Belfast history firsthand and in a totally original way.  Who will be the lucky seven people you pick to enjoy this feast with?